Dear Eagles,
Thanks to all the students who participated in our science fair and special thanks to Jill Eichbauer, who organized the event, and the judges who helped out.  There were some great projects!
No School Days this Friday and Monday
This Friday is a teacher work day and students will not have any assignments for this day.  Monday is the Martin Luther King holiday, which also means no school.  Enjoy this 4-day weekend and we'll see you back in school on Tuesday, Jan. 19th.
Continue reading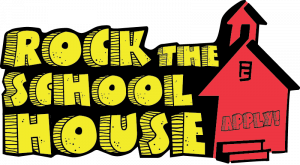 The start of the 2021-2022 school year might seem like it's light-years away, but when it comes to making arrangements for kindergarteners to attend school, the time to start planning is now. While students who are 5 years old by Sept. 1, 2021 won't be heading to class until late next summer, there are several decisions parents and guardians will need to make before then — and it's better to start sooner than later.
"Parents need to think about which option they want, the half-day option that we offer, or the Supplemental Hours of Kindergarten Instruction program we offer as well," said Canyons Teacher Specialist Leigh Ann Fisher. "This may determine the school their child attends, because if their boundary school isn't offering the Supplemental program, then they need to think about, 'Where am I willing to travel to take my child so that they have that option to have the Supplemental program as well?'"
Starting on Wednesday, Jan. 20 at 10 a.m., Canyons District will begin accepting online applications for its Supplemental Hours of Kindergarten Instruction program for the 2021-2022 school year. Computers are available at Canyons schools for families who do not have Internet connectivity at home. The opt-in, tuition-based program is offered at schools based on community interest and available space in the building. Applications are accepted on a first-come, first-served basis.